Welcome To Guidance!!!!

Union Heights School Counseling Program is designed to create a safe and healthy learning environment for all students. Classroom guidance includes Character Counts, bully prevention, anger and conflict management, and careers in addition to many other topics. Mrs. Mountain is also available for individual counseling with students who are having difficulties. She also conducts small group counseling sessions as needs arise.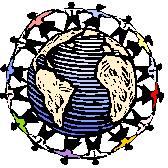 If you need to see me about individual school counseling for your child, please feel free to contact me. We want to make your child as comfortable in school as we can so he/she is free to learn without too many distractions.